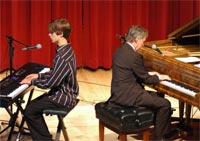 Every year for the past five years the Pacific Foundation for Blind Children has held an event called "Feel the Music, Empower a Life." This event raises funds for the Pacific Foundation for Blind Children's grant programs, including our Senior Technology Grant Program.This year more than $30,000 was raised at the event with the help of many generous donors and a matching funds grant from The Gibney Family Foundation.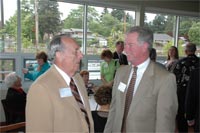 Feel The Music, Empower A Life is an intimate and powerful dinner and concert held at Fries Auditorium in the Old Main Building at the Washington State School for the Blind, in Vancouver, Washington. Guests enjoy hors d'oeuvres in the School's Discovery Courtyard and cafeteria, mingle with PFBC board members and WSSB staff, while WSSB students and past Senoir Techonolgy recipients demonstrate the many kinds of technology avaikable.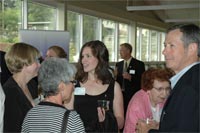 This year, the evening began in the brand new Kennedy Fitness Center on the WSSB campus where guests toured the new swimming pool, gymnasium, weight training and exercise rooms that WSSB students now enjoy. In the Fries Auditorium, guests were served a delicious dinner while listening to the vibrant music of Mac Potts (a former WSSB student) and the acclaimed Tom Grant.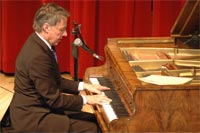 The event provides participants an opportunity to learn more about the technology necessary to level the playing field in education and employment for students who are blind and visually impaired.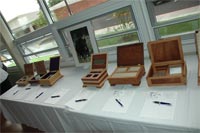 The purpose of the Senior Technology Grant Program is to help blind and visually impaired seniors purchase technology they need to be independent. It is a program that puts accessible technology into the hands of high school seniors so that they may learn to use it and take it with them upon graduation.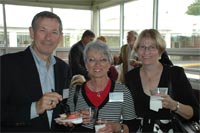 The Senior Technology Grant Program is currently available the students at Washington State School for the Blind. The Foundation is continually working to grow the program so that we can make a difference in the lives of seniors across our great State.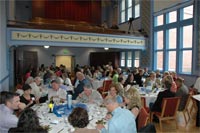 If you would like to help us make a difference, please visit our Make A Gift page and donate now or give us a call today at (360) 696-6321 extension 176.
The Pacific Foundation for Blind Children would like to thank the following sponsors for helping us make the 2008 event such a success: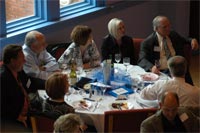 iQ Credit Union, Beaches Restaurant and Bar, Ralph and Susan Gilbert, Red Lion Hotel at the Quay, Larch Mountain Correction Institute, Virgil and Donna Ford, Hoodsport Winery, and Tom and Pat Leeson. We would also like to thank former WSSB student Mac Potts and world renowned jazz pianist Tom Grant for the wonderful music and entertainment.